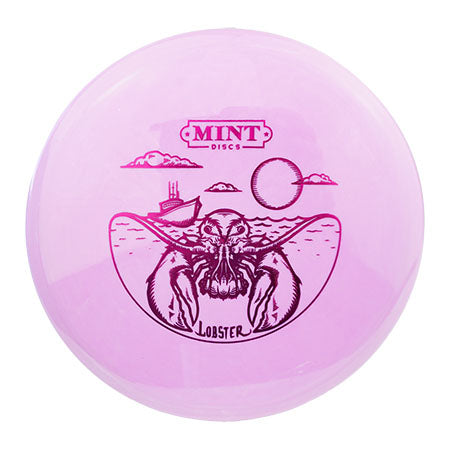 Limited Edition Stamp: Artwork by Levi Whitpan

Foil Colors/Quality: Foil will be randomly chosen and due to the nature of small batch multi-color printing may not be perfect with small areas of drop out. This is caused by variety of factors including foil type, disc dome, and disc weight. 
About the Disc: The Lobster is our first understable mid and one of the smoothest throwers on the market. Beginners can spin it flat for tons of glide, and higher powered players will want to hyzer flip it for long controlled turnovers.
Approximate Flight Ratings: Speed 5 / Glide 5 / Turn -3 / Fade 1
PDGA Approved
Serial # AP-LB02-23