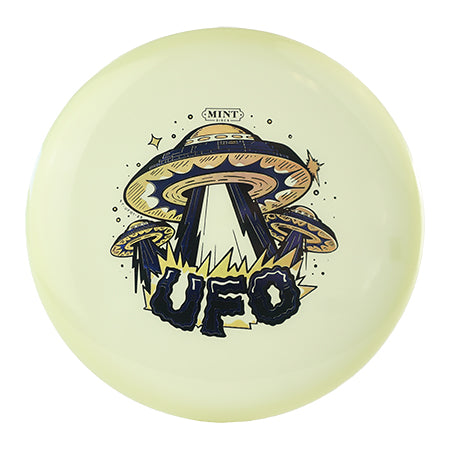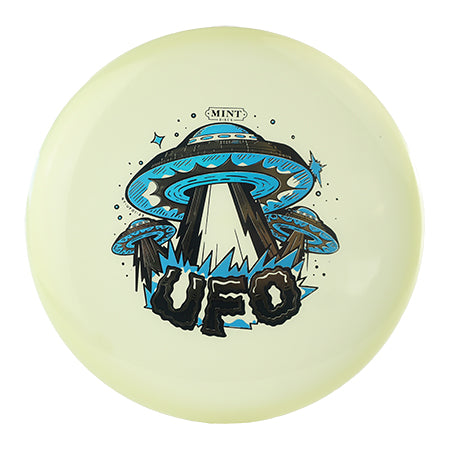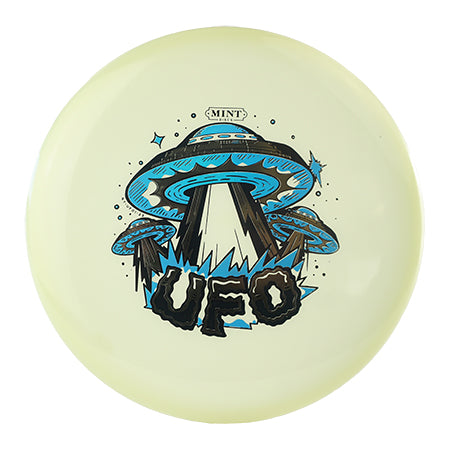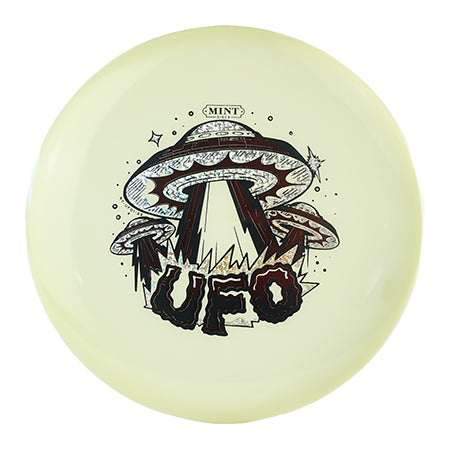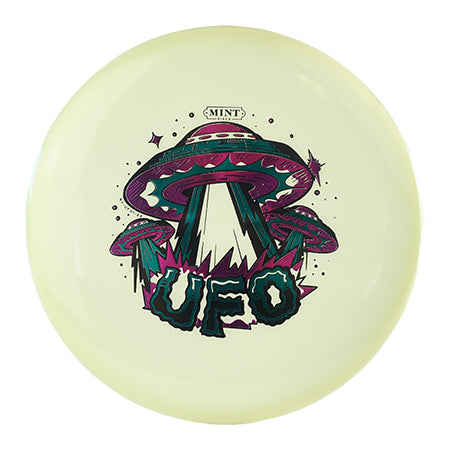 Our newest putter in your favorite glow plastic. Just in time for the time change! 
The UFO is our 3rd putt & approach disc. It features a big bead and deeper feeling rim than our other two putters, the Bullet & Profit. You can think of the UFO as basically a hybrid of the Bullet & Profit. When thrown flat it has a fairly neutral initial flight, with a nice late forward fade. When put on hyzer or anhyzer, it will hold the lines and finish gently forward. 
Speed 2 / Glide 3 / Turn 0 / Fade 2
Serial # NT-UF01-23
PDGA Approved
SELECTION NOTES: Disc Color is "glow". This means it is an off-white discs that glows in the dark when charged. 
Pick your foil!