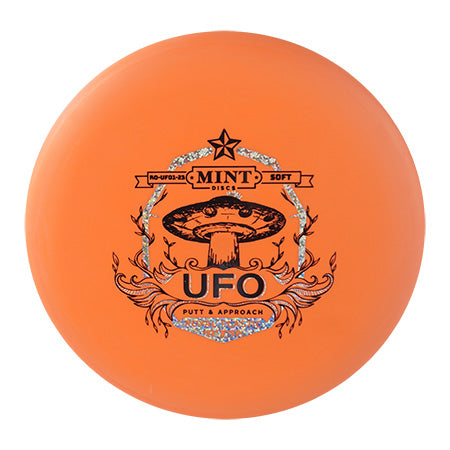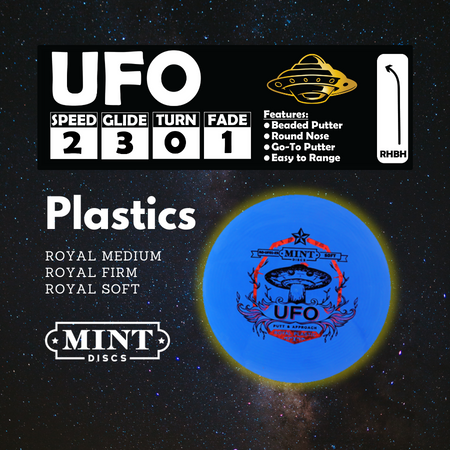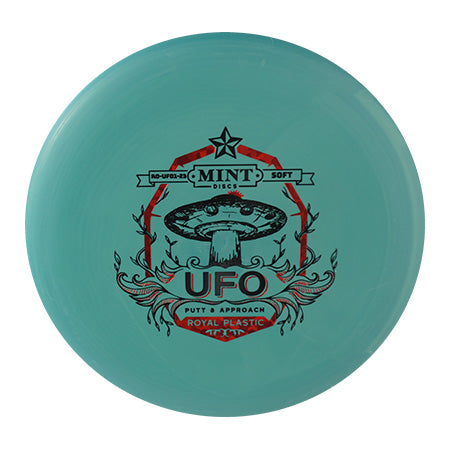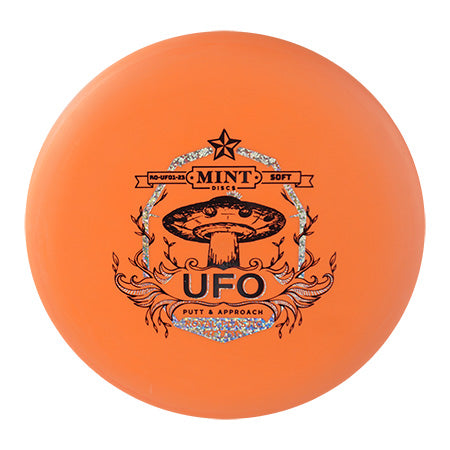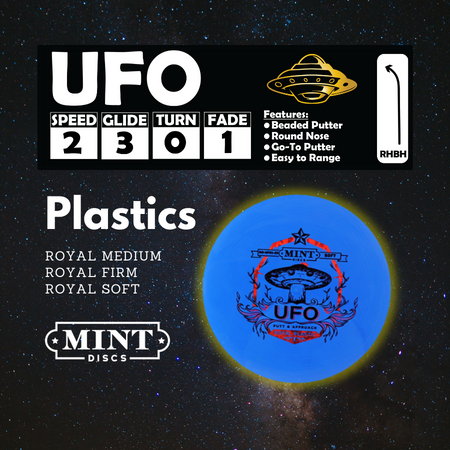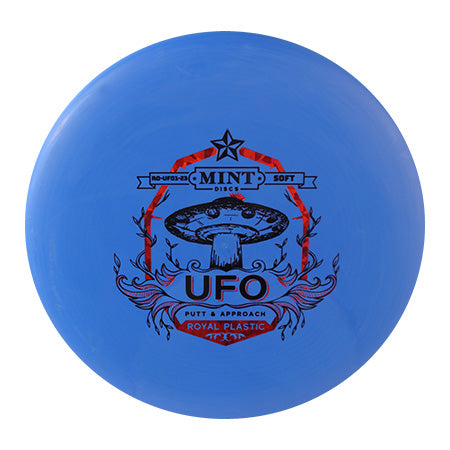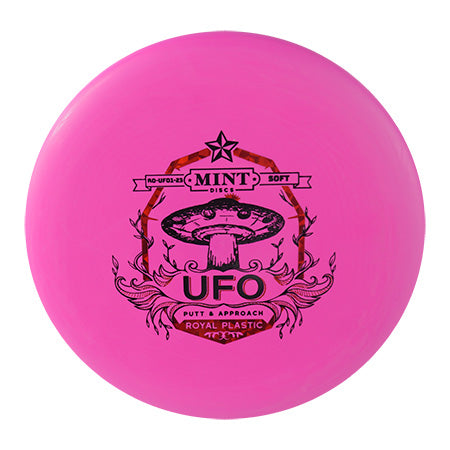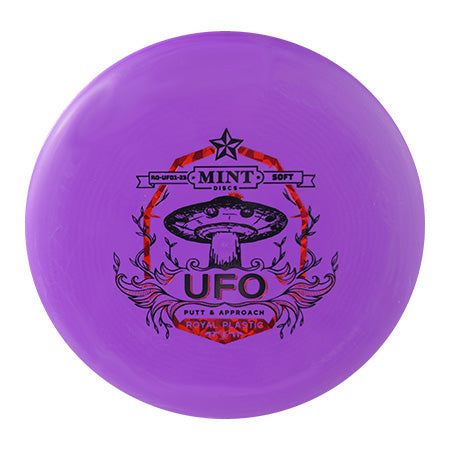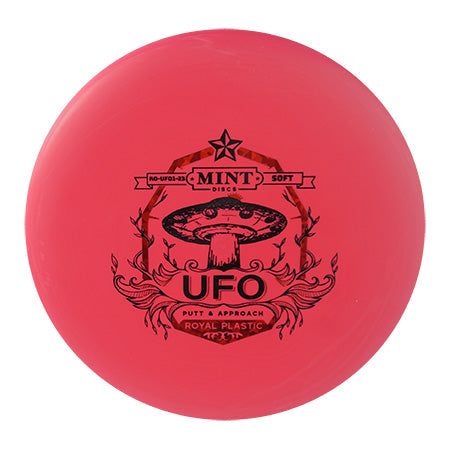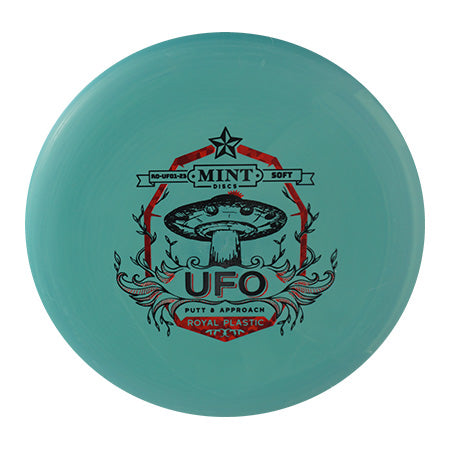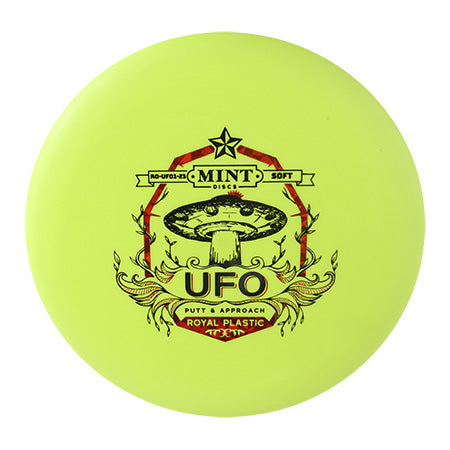 The UFO is our 3rd putt & approach disc. It features a big bead and deeper feeling rim than our other two putters, the Bullet & Profit. You can think of the UFO as basically a hybrid of the Bullet & Profit. When thrown flat it has a fairly neutral initial flight, with a nice late forward fade. When put on hyzer or anhyzer, it will hold the lines and finish gently forward. 
Basically, if you want a slower Bullet or beat up Profit, the UFO is exactly that. We think this is our best overall putter to date in terms of throwing and putting. It should fit all putting styles, whether you spin or loft/push.
Royal plastic is our "pro grade" plastic. Soft Royal is has the most flex and grip. It is not soft enough to fold or bend easily. The benefit to this plastic over Sublime, Apex or Eternal is the superior grip in all conditions. The tacky feel is uniquely soft yet firm. Royal plastic is also an ideal option if you want to it to wear in or "season" faster. Typically this type of plastic will get a straighter flight as it wear's in and loses it's high speed stability.
2 / Glide 3 / Turn 0 / Fade 1
Serial # RO-UF01-23
PDGA approved