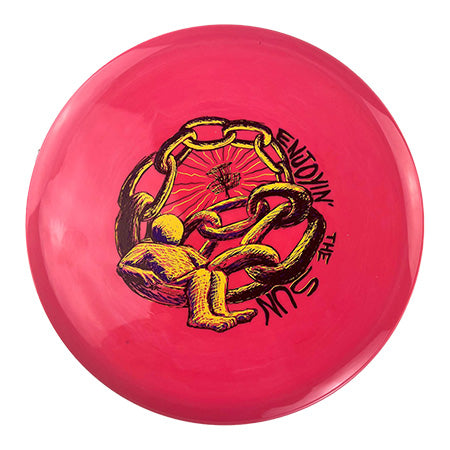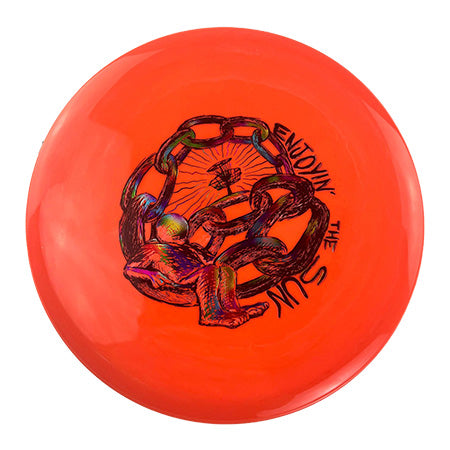 Limited Edition Stamp: Artwork by ZAM Design(https://www.zamdesign.com/). Part his series of limited print artwork. A significant portion of all sales goes directly to ZAM. As of 7/26/22, only 100 have been produced with this 3-foil print on Apex Lobsters. We may produce more in the future if interest in high enough.

Foil Colors/Quality: Foil will be randomly chosen and due to the nature of small batch multi-color printing may not be perfect with small areas of drop out. This is caused by variety of factors including foil type, disc dome, and disc weight. We also are currently using a "clear holographic shatter" foil. As such this may appear as if some foil is missing but then when placed in sunlight will show the shatter effect.
About the Disc:
The Lobster is our first understable mid and one of the smoothest throwers on the market.

Beginners can spin it flat for tons of glide, and higher powered players will want to hyzer flip it for long controlled turnovers.

Approximate Flight Ratings: Speed 5 / Glide 5 / Turn -3 / Fade 1
PDGA Approved
Serial # AP-LB01-22