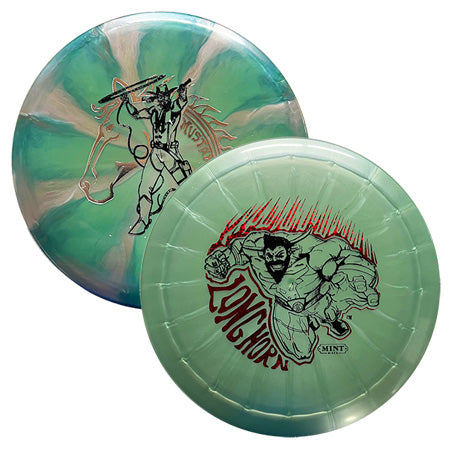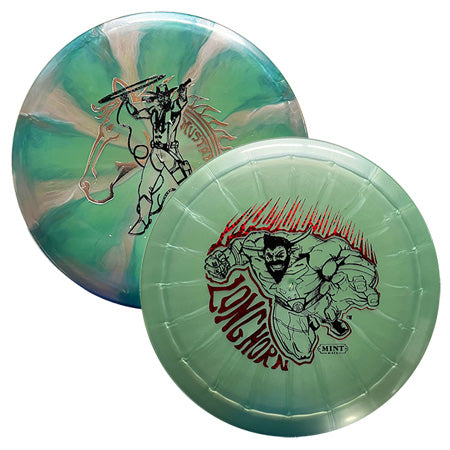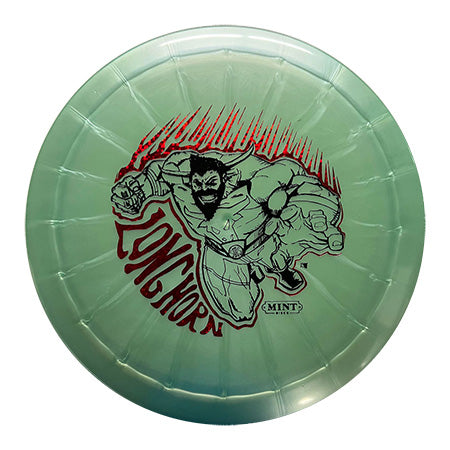 This listing contains one of each Mustang and Longhorn Super Mint Society stamp by Ben Hopwood. Due to the random nature of the Sublime Swirl Mustangs, we have made this box random weights/colors. 
(2) Total Discs per set

(1) Sublime Swirl Mustang w/ 2-Foil Print
(1) Sublime Longhorn w/ 2-foil Print.
Disc Color, Weight & Foil: All will be random.