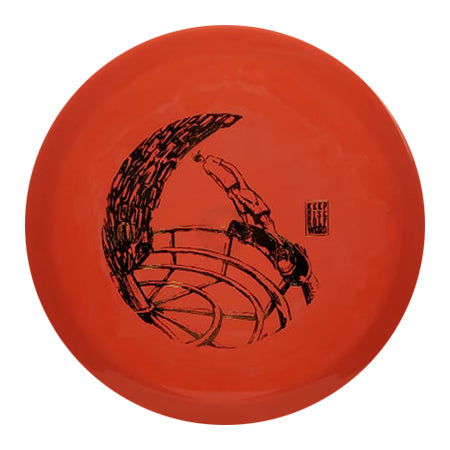 Art by ZAM Design. A major portion of each sale is paid directly to the artist. Thanks for the support

BOTTOM STAMPS: Each disc has a bottom stamped serial #. These are experiments for a new method of marking each disc, and as such, we won't accept returns for anything not "centered" or with drop outs.
Designed to be a true Power Fairway with straight flight and reliable fade, the Alpha will respond to the line and power you give it. Capable of fighting headwinds or carving up the woods, the Alpha is a uniquely stable disc we absolutely love and hope you do too.
Flight Ratings: Speed 8 / Glide 4 / Turn 0 / Fade 2
Serial # SB-AL05-21
PDGA Approved