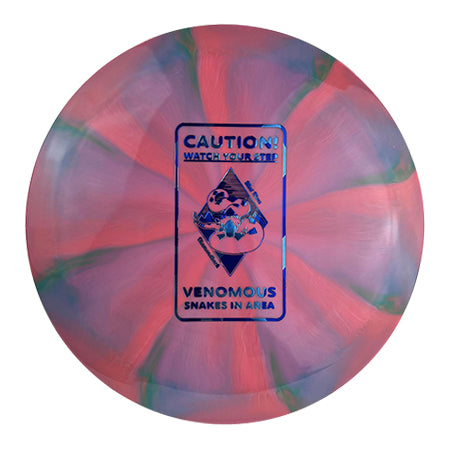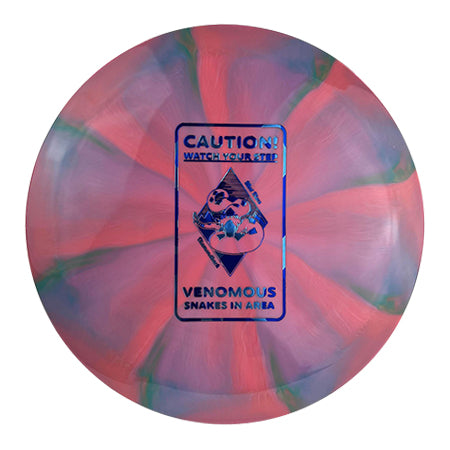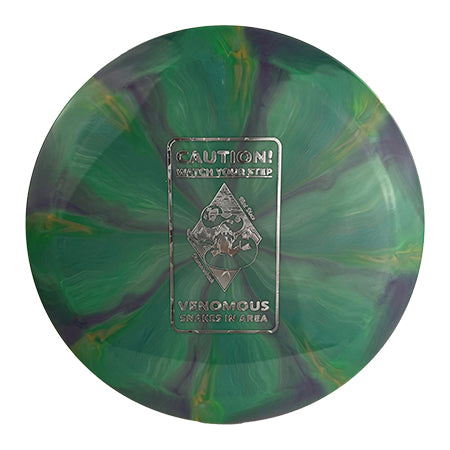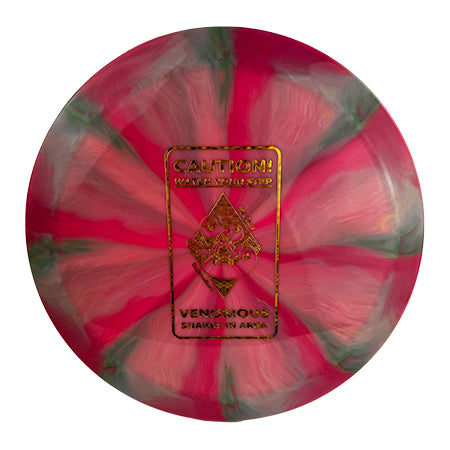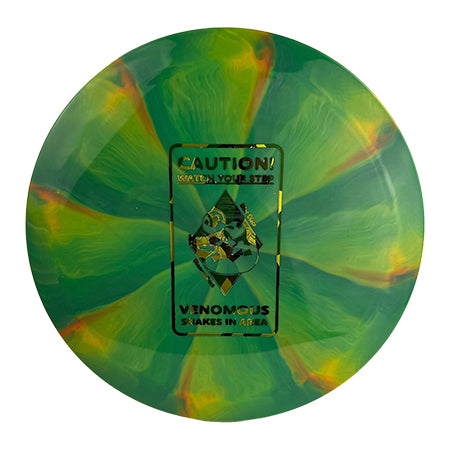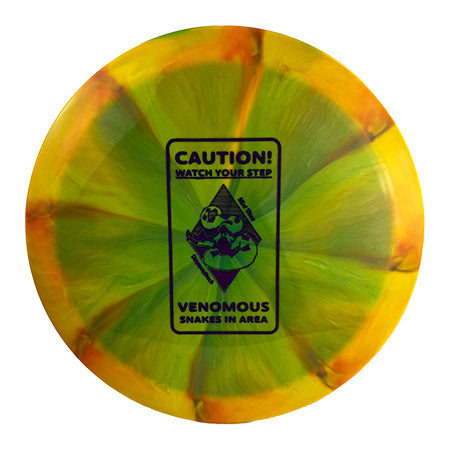 SWIRL COLORS: These colors are "best guesses" by our staff. You may get variations or whatever is closest to the color ordered. Disc & Foil color are not guaranteed(see below).
About the Diamondback:
A step above our slower fairway drivers, the Diamondback is a Speed 9 that offers a neutral flight at high speeds and reliable fade for lower arm speeds.
It's faster than the Alpha, with more turn than the Grackle. Some Mint Pro's are giving it high praise by calling it their longer Mustang. It's starting to sound like it might be our best disc yet...
Approximate Flight Ratings: Speed 9 / Glide 5 / Turn -2 / Fade 2
Please Note: Disc and foil colors will/may vary from what is pictured here. The photos used are just guides and not exact colors. Foil and stamp positioning may vary as we
PDGA Approved
Serial # AP-DB01-22