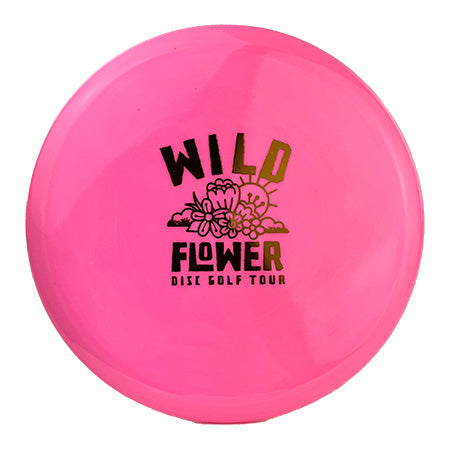 WTF Fundraiser! Features single foil print on top(plus the serial # foil on the bottom). $10 from each sale will go to the 2023 Wildflower Tour. Please support if you can and visit www.wfdgt.com to learn more.
About the Disc:
The Lobster is our first understable mid and one of the smoothest throwers on the market.

Beginners can spin it flat for tons of glide, and higher powered players will want to hyzer flip it for long controlled turnovers.

Approximate Flight Ratings: Speed 5 / Glide 5 / Turn -3 / Fade 1
PDGA Approved
Serial # AP-LB01-22