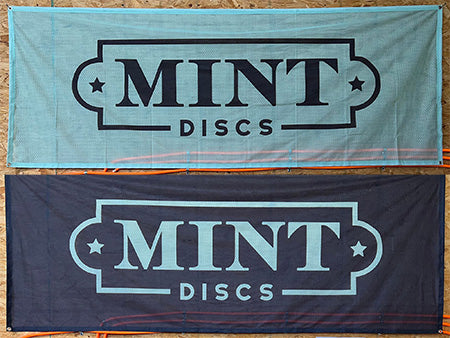 Decorate your walls or course!
8ft by 3ft

Mesh Banner with a grommet in each corner
Available in Green or Black
Weather & Outdoors: The material on should be mostly weather proof. Exposing to excess wind, sun, rain, heat, or freezing temperatures can affect the quality. Leaving the banner outside year round will low the life of the product. 
Warranty: 1-month warranty only for structural issues(sewing issues, printing, etc).  We will not exchange or refund a product that has been damaged due to use or extreme weather. A completed warranty claim will be handled with either a product replacement, store credit or a full refund.