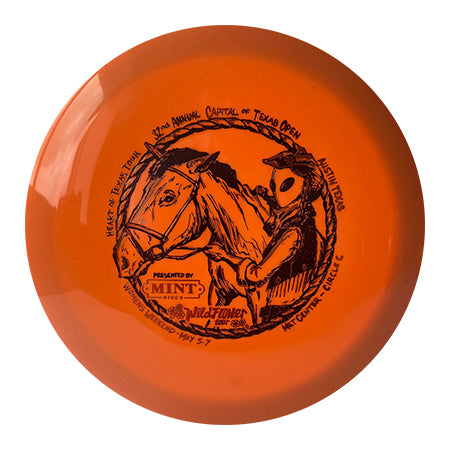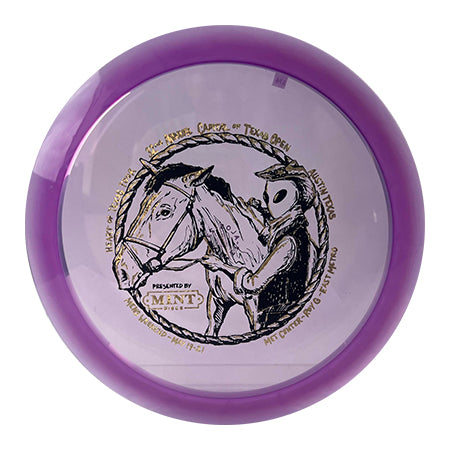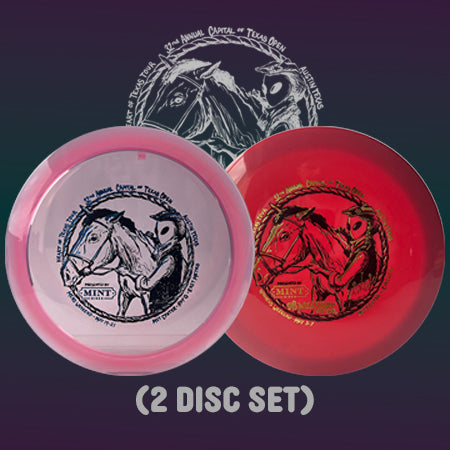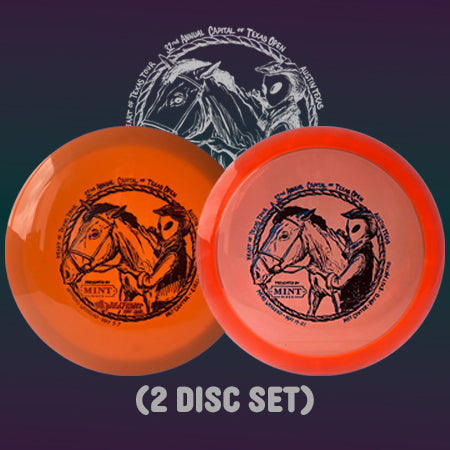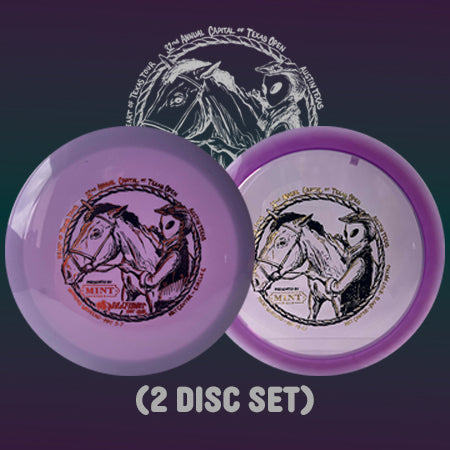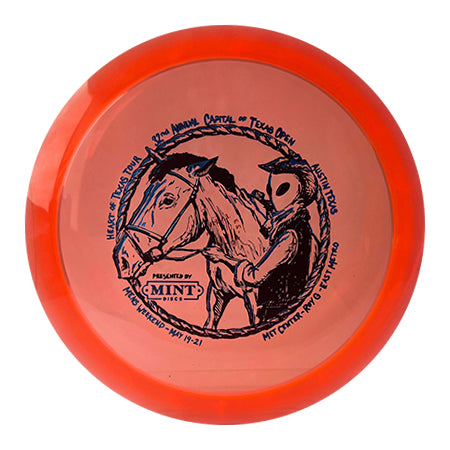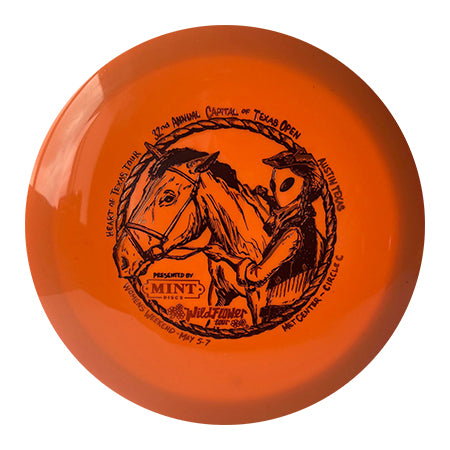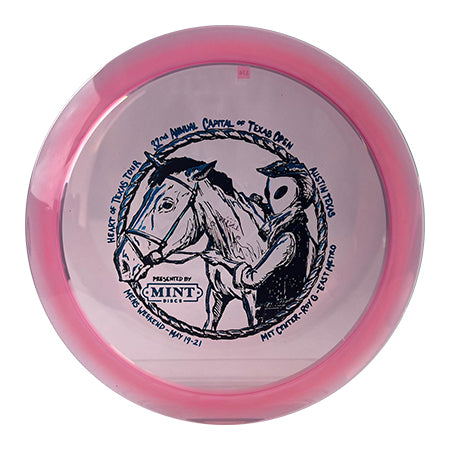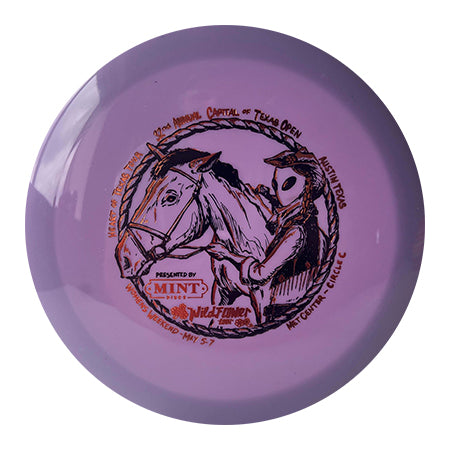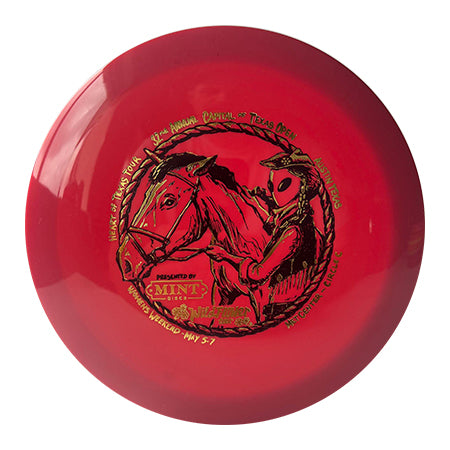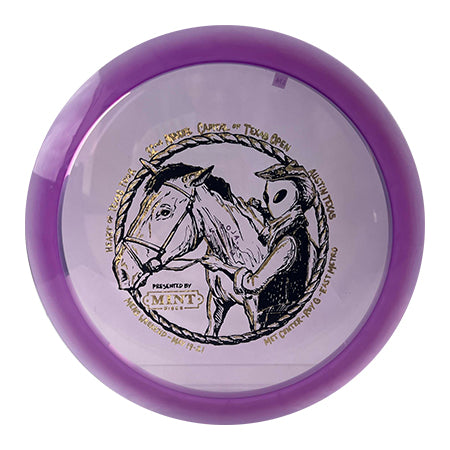 Due to popular demand for ZAM art outside of Texas we have decided to offer these (2)-Disc Fundraiser Sets. Each design features a unique 2-foil design to each COTO weekend(Mens & Womens). Proceeds from each sale will be used to help add more value for the players to this years event(s).
Each Set Contains:
(1) Eternal Alpha w/ Mens COTO Artwork
(1) Apex Freetail w/ Womens COTO Artwork
Color/Weight Selection: Due to limited quantities, we will only be allowing you to pick the color of the disc set. Weights and foil colors will be random.