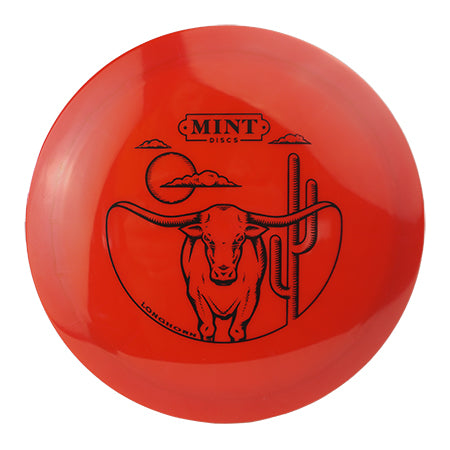 Limited Edition Stamp: Artwork by Levi Whitpan
About the disc: As our second distance driver, the Longhorn is a perfect compliment to the understable Freetail. The Longhorn is a speed based driver, designed to flip to flat just a little bit while also being able to resist moderate winds.
 Flight Ratings: Speed 11 / Glide 4 / Turn -1 / Fade 2.5
Serial # SB-LH02-23
Please Note: Disc and foil colors will/may vary from what is pictured here. The photo used is just guides and not exact colors.  
PDGA Approved