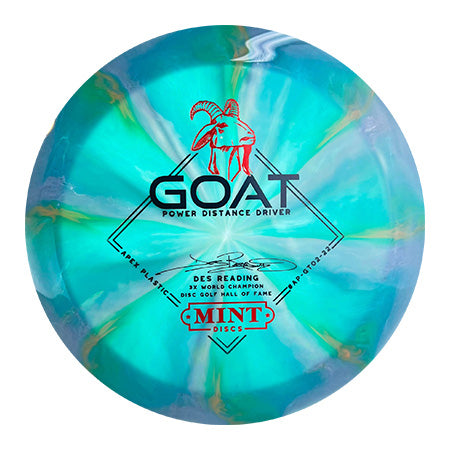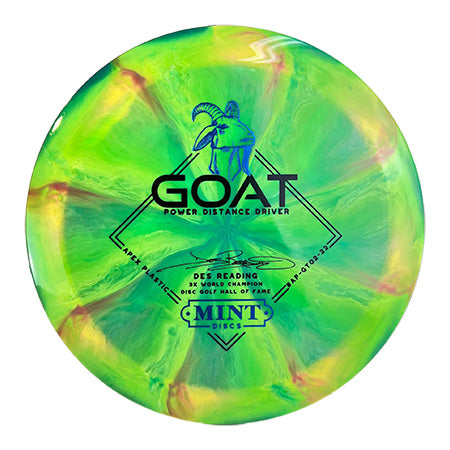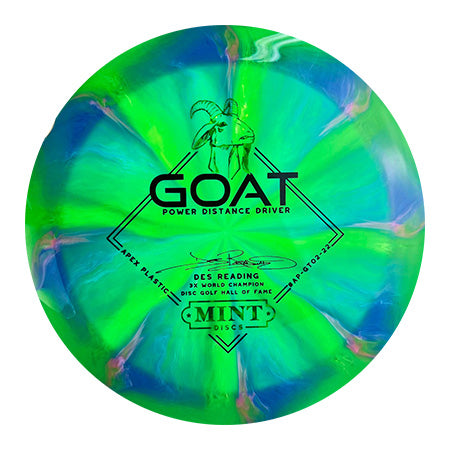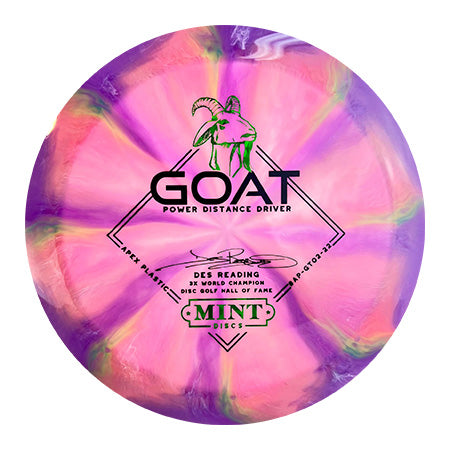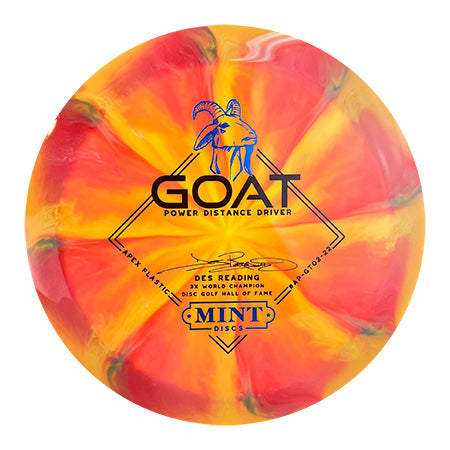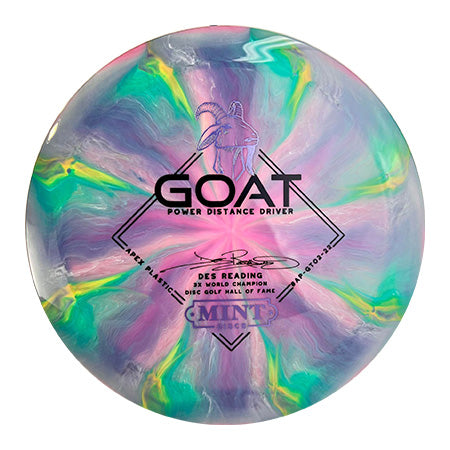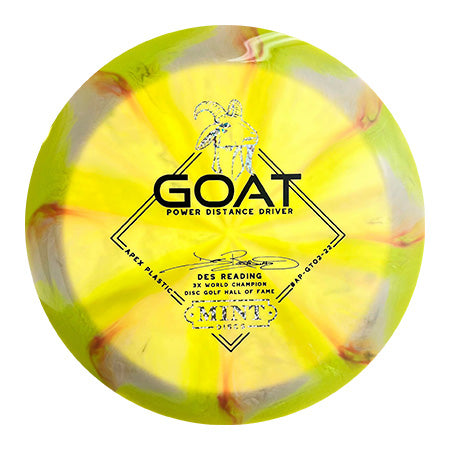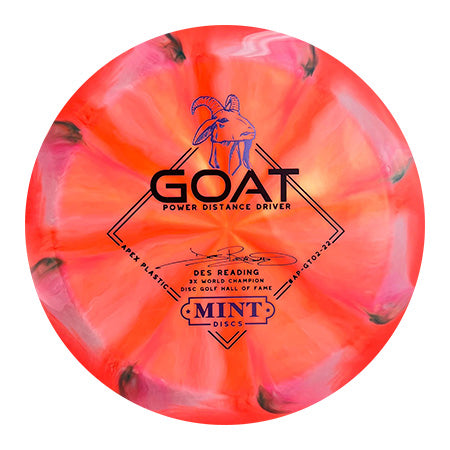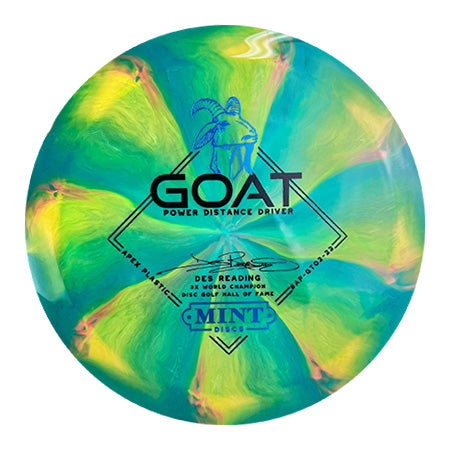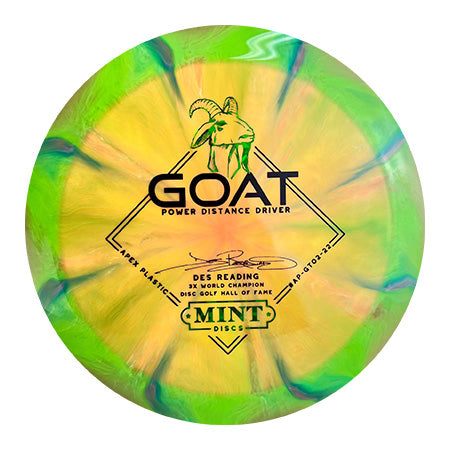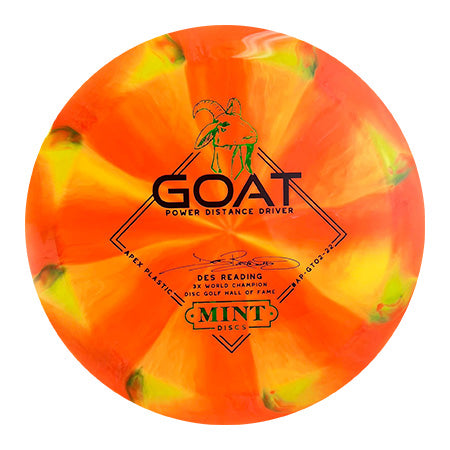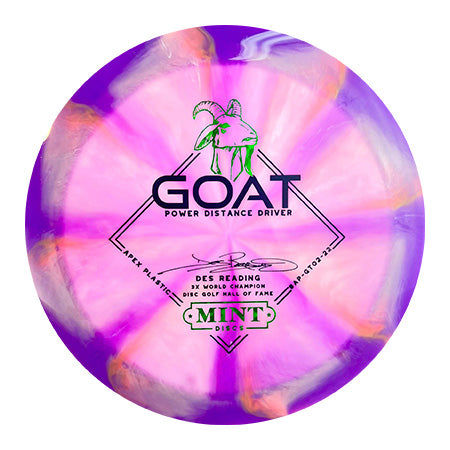 The Des Reading Signature Apex Goat is our furthest flying disc to date. This over stable distance driver jumps out of the hand fast, holds on to your line, and then reliably fades forward.
Disc Color Notes: You are not getting the exact disc pictured. This is just a representation of the possible colors. Due to the swirl process no disc is identical. Foil color will also not be garaunteed.
As a member of the 2017 Disc Golf Hall of Fame Des Reading (PDGA # 15863) one of the all time greats in the sport. With her (3) FPO World Championships, we felt it was fitting to honor her resume with a disc like this. 
The rest of her amazing resume:
CO-Founder of EDGE (https://edgediscgolf.org/)
30 National Tour Wins - PDGA record
5x US Women's Champion
4x PDGA Player of the Year
4x World Champion - 3x FPO & 1x FP40
199 Career Wins (52% Win Rate / 80% Podium)
Finished 1st or 2nd in Pro Worlds for 9 consecutive years

1 of 3 players in history, and the only woman to ever do it
Flight Ratings: Speed 12 / Glide 4 / Turn -1 / Fade 3
Serial # AP-GT02-22 (produced in 2022, sold in 2023)
PDGA Approved