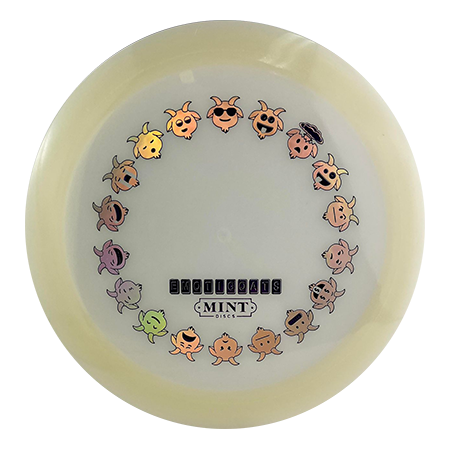 The Goat is our furthest flying disc to date. This over stable distance driver jumps out of the hand fast, holds on to your line, and then reliably fades forward.
Illustration by: ZAM Design
Flight Ratings: Speed 12 / Glide 4 / Turn -1 / Fade 3
Serial # NT-GT01-22
Please Note: Disc and foil colors will/may vary from what is pictured here. The photos used are just guides and not exact colors. Foil and stamp positioning may vary as well. 
PDGA Approved